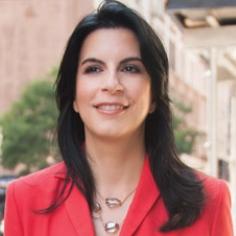 Angelina Vivolo Cicala
Three Time Emmy Award Winning Producer & Writer
Three Time Emmy Award-winning television producer and writer, Angelina Vivolo Cicala is also a 2003 recipient of the Edward R. Murrow Award for Investigative Reporting.  A native New Yorker, Angelina launched her television career in the New York news market as a producer for WNBC-TV, WABC-TV, and WCBS-TV.   Most recently, she has created, produced, and written several television shows including the Emmy Award-winning series, "Best Places to Live," hosted by Daily News Real Estate Editor, Jason Sheftell.   In 2012, Angelina created, wrote, produced, and directed "On The White Carpet," a wedding lifestyle series for NBC Nonstop Network.   In addition, she co-created, produced, and wrote the Emmy-nominated series, "Say I Do, NYC," which aired on NYC TV. 
During her news career, at WCBS-TV, she received seven Emmy nominations and worked in the special projects unit, producing everything from investigative to political to medical reports.  At NBC's flagship station, WNBC-TV, News Channel 4, Angelina produced medical, consumer, investigative, entertainment, and business news. At WABC-TV, "Eyewitness News," she headed up the "7 On Your Side" consumer news unit.  Angelina also co-founded and served as executive producer of  Daily Health Feed, a breaking medical news feed service that distributed content to television stations across the country including WPIX News in New York.  Presently, Angelina is the principal of AVC Productions, LLC, a full-service production company.  Her most recent television projects include co-creating, writing, and producing the PBS series, "Faces of Philanthropy" and the children's music series for NYC TV, "Alex & the Kaleidoscope" for which she won her third Emmy in May 2015.
Angelina is a summa cum laude graduate of  Hunter College and is a member of Phi Beta Kappa.  She holds a Master's degree in Media Economics from The New School for Social Research.  As well, Angelina received a scholarship from the University of Pennsylvania to study Art  History and Italian at the University of Florence while enrolled in her undergraduate program at Hunter College.